---
THE PHORCYDES / SERPENS CAPUT - 2014
A new series of claygods dedicated to the Phorcydes – arranged to form the constellation Serpens Caput, which forms the head of the snake Ophiuchus (constellation).
The sculptures are a revival of a neoclassic convention in their return to subject, and are inspired by chthonic tradition as well as modern-day attempt of divination such as the Rorschach test.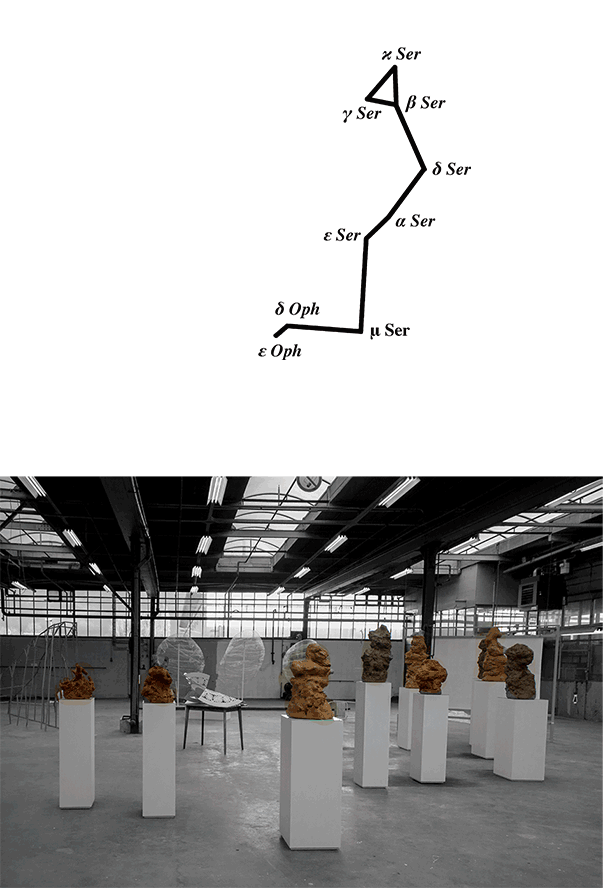 ---
The Phorcydes are the monstrous children of Ceto and Phorcys. They include Medusa of the Gorgon sisters, and Scylla who ate 6 of Odysseus's shipmates.


The Phorcydes / Serpens Caput are:
Medusa – μ Ser



Euryale – ϒ Ser



Stheno – β Ser



Deino – δ Ser



Enyo – α Ser



Pemphredo – δ Oph



Echidna – κ Ser



Scylla – ε Oph



Thoosa – ε Ser